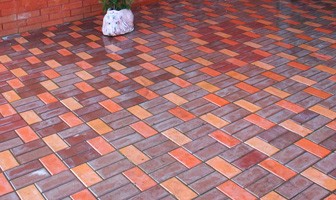 Business idea: How to produce paving blocks 6
Business idea
How to produce paving blocks
This technology enables to produce very nice blocks or pavement tiles for fairly small investments. Production of such blocks does not require large facilities. It is sufficed to have a quarter of -50-100 square meters and 2 people can successfully engage in such business. Applying artificial marble from concrete production technology you can produce not only blocks. It also can be used to produce wall decoration, to decorate the house plinths, decorative fences and other building elements.

[row][column size="1/2″]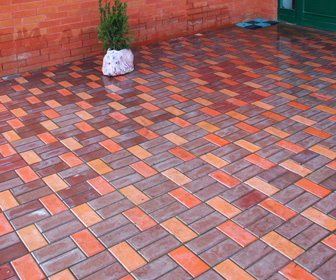 [/column] [column size="1/2″][slider width="336″ height="280″ responsive="no" autoplay="5000″ target="no"][/column] [/row]
Manufacturers, who produce paving blocks, using vibro-moulding technology, have many more opportunities to respond flexibly to market changes and demands. As a rule, these needs are gradually changing, so as fashion trends.

Therefore, out of fashion shades and shapes of concrete products are gradually alternated into more pleasant multicolour concrete paving blocks. Manufacturers, who are using vibro-pressing technology, are not able to respond to market changes so quickly, while for the manufacturer, using low-cost multiplex moulds and vibro-moulding technology, it is completely straightforward matter.